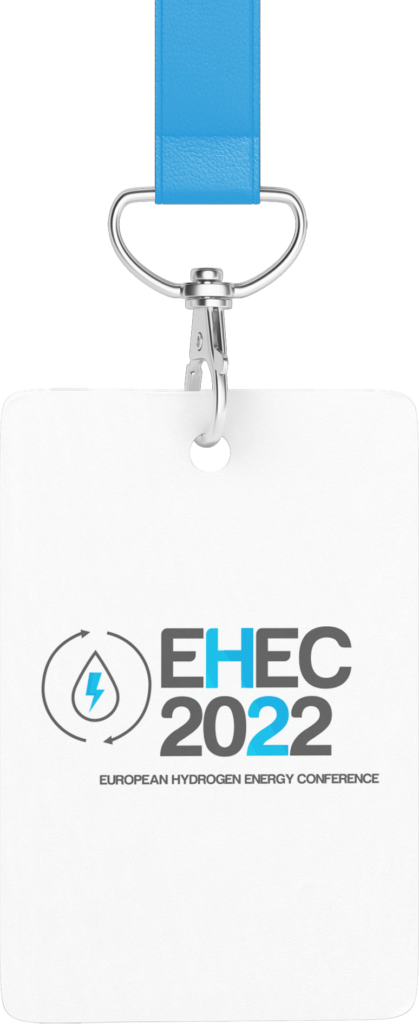 The European Hydrogen Energy Conference (EHEC) 2022 was organized by the Spanish Hydrogen Association and had the collaboration of Hydrogen Europe, the IEA Hydrogen TCP, Institute for Energy Diversification and Saving (IDAE), the European hydrogen alliance, the International Association for Hydrogen Energy (IAHE) and Comunidad de Madrid. The conference took place on the 18th, 19th and 20th of May 2022 at the Duques de Pastrana Complex in Madrid.
EHEC 2022 was a key opportunity to boost and facilitate networking spaces and multiple side events where professionals exchanged their interests and plans to explore synergies and potential opportunities for collaboration as well as to continue pushing forward the development of the hydrogen economy.
The presence of innovative scientific projects at EHEC 2022 was very extensive and during the edition, more than 300 Call for Abstracts from 35 countries were submitted. The participating entities, associations, companies, public institutions and administrations, and university and research centres presented a wide range of topics such as Renewable Hydrogen Production, Hydrogen Storage and Distribution, Cross cutting topics, Catalysts and electrodes, Fuel Cells, Modelling and Hydrogen in Transport.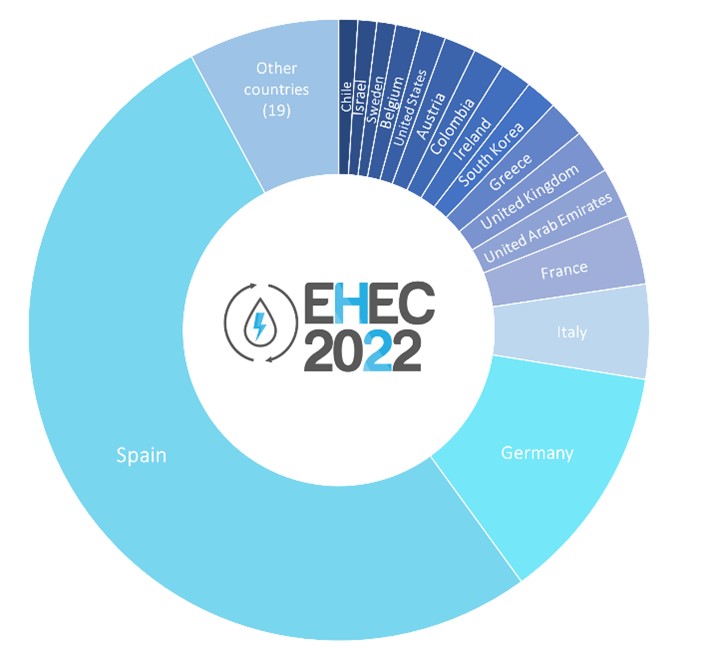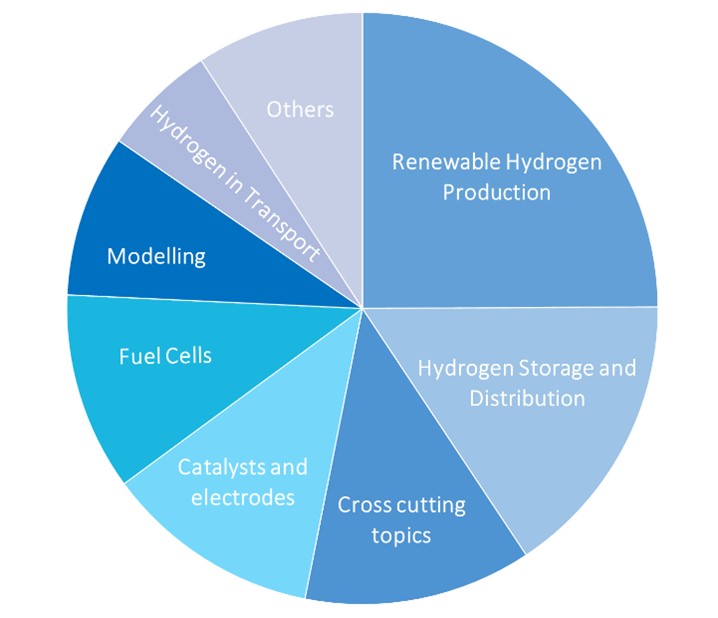 4 plenary sessions on cutting-edge hydrogen technologies and international strategies. More than 275 oral and poster presentations, in 36 parallel rooms and a permanent posters area, presented by international experts on the state-of-the-art of science, research, development, and new markets.
Representatives from politics and industry gave commitments to the future of hydrogen technologies in Spain at the opening ceremony and participated in the Test & Drive.
More than 200 Test&Drive in Toyota and Hyundai Hydrogen Vehicles.
A unique meeting point for associations, working groups and boards: More than 1100 attendees gathered around several spaces offered for networking at EHEC 2022.
Hydroelectric power stations exhibition
Stakeholders on Hydrogen and fuel cells technologies who participated in EHEC 2022 presented the following topics:
Hydrogen production
Renewable energy / Solar Energy
Bio Hydrogen / Bio Gasification
Electrolysis / Electrolyzers
Hydrogen Production: Fossil Sources
Hydrogen Storage and Distribution
Purification / Separation / Membranes
Hydrogen Storage: Gas / Liquefaction
Hydrogen Storage: Chemical Carriers / Hydrides
Pipelines / Hydrogen infrastructure / Distribution / Filling stations
Cross-cutting issues
Hydrogen Economy / Commercialization / Codes and Standards
Countries Strategies / Associations / Assesments
Safety / Sensors / Hydrogen Properties
Environmental Impact / Emissions
Modelling
Insfrastructure Systems
Fuel Cell Systems
Hydrogen Applications
Transportation and Aerospace Applications
Stationary Applications
Other applications of Hydrogen as fuel
Other applications of Fuel Cells
Fuel Cells
Fuel Cell Stacks
PEM Fuel Cells Components
Solid Oxide Fuel Cells Components
Alkaline Fuel Cells Components
Molten Carbonates Fuel Cells Components
Catalysts, Electrocatalysts, Electrodes and so on
Other Fuel Cells Components